Need solutions for your fleet?
INNOVATIVE ENGINEERING – We've developed locomotive air conditioning and auxiliary power units that literally turn space "constraints" into space "opportunities".
EXCEPTIONAL SERVICE – Call, email or chat through our virtual installation assistant for a timely response.
CREATIVE SOLUTIONS – Both the IEP air conditioning and auxiliary power solutions work in harmony with the locomotive's 72-volt power system.
IMPRESSIVE RESULTS – Our APU offers reliable air conditioning with improved air quality, and fuel savings in tens of thousands of dollars per year!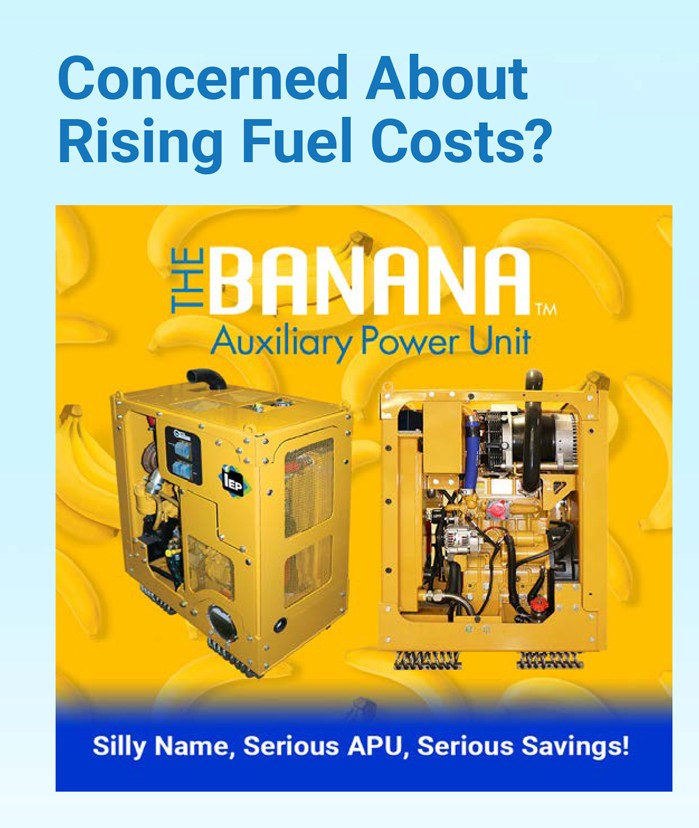 The installation of the IEP "Banana" APU can help you reduce your consumption of fuel at idle and help reduce emissions building better relationships for all stakeholders with payback within a year ($30,000.00).
You can also use the Banana APU to power existing locomotive strip heaters when the locomotive is off, providing an additional level of crew comfort.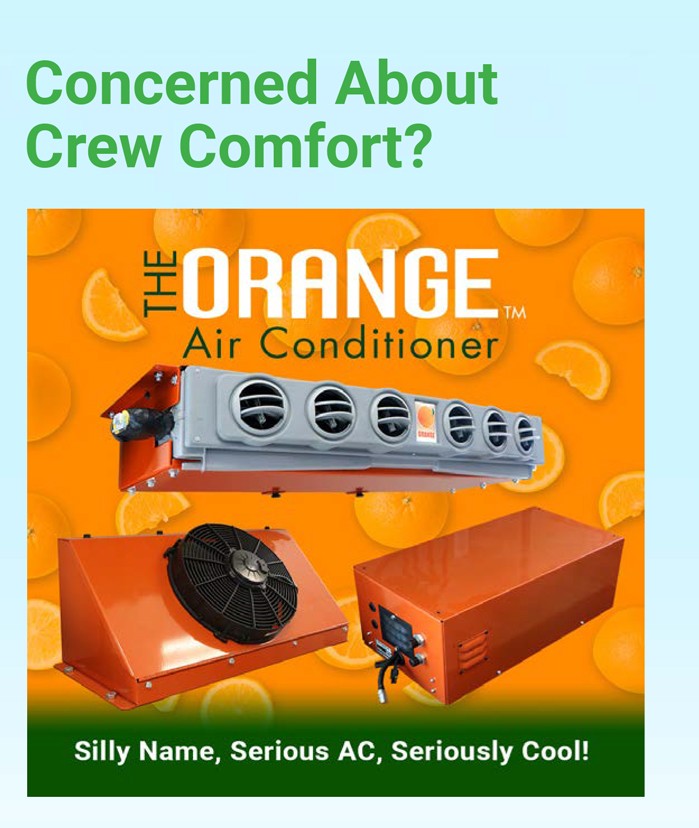 The installation of the IEP Patented "Orange" locomotive air conditioner can help take the heat off. The only DC driven A/C for freight locomotives.
Benefits: Easy, lower-cost installation and operation. Can be mounted virtually anywhere on the locomotive. Can be installed on new or existing locomotives. Designed for low head clearance areas.
For more information Contact IEP Sales Team